04 Aug, 2023
Zanzibar, mainland public procuring regulators urged to share knowledge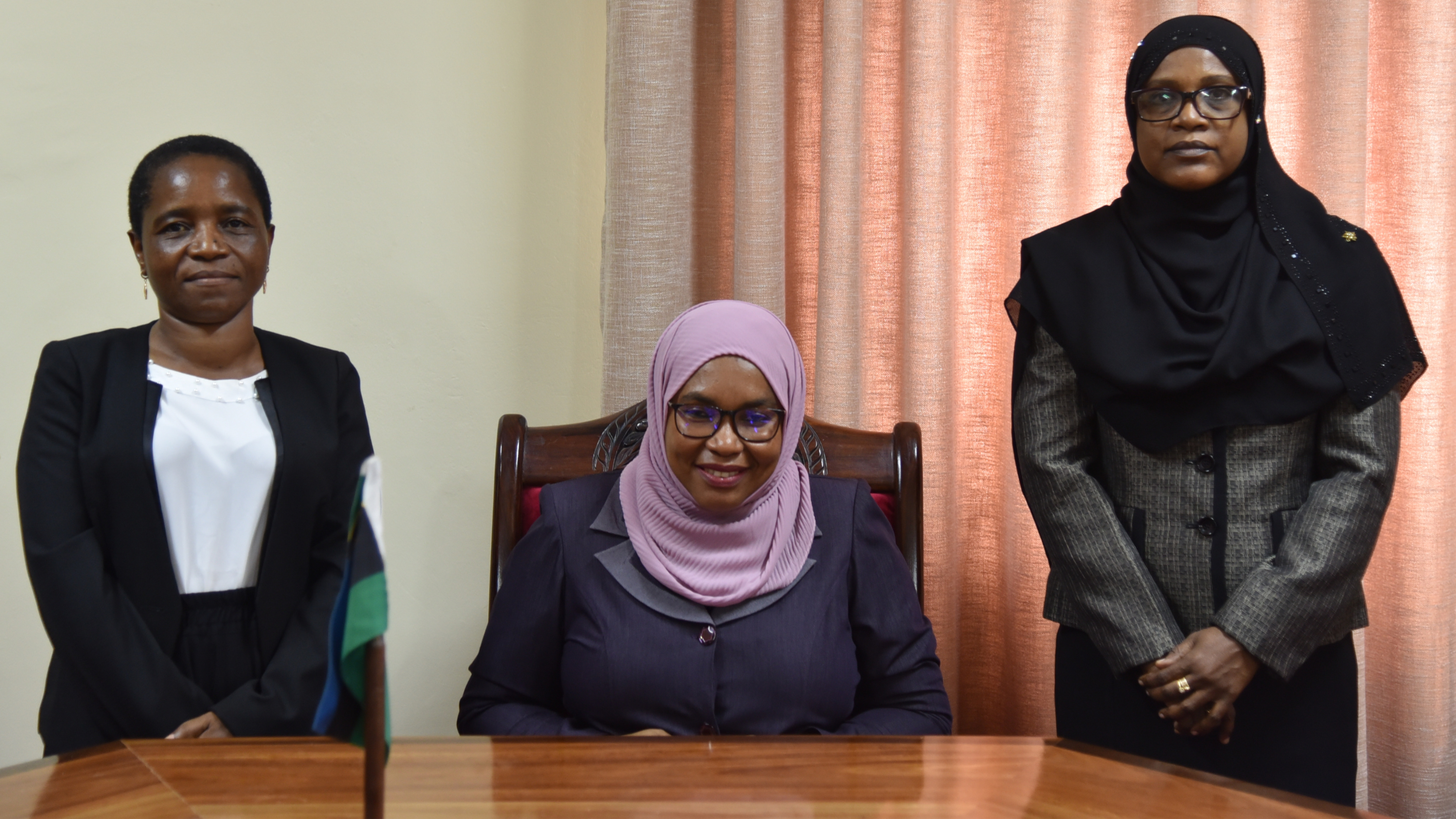 Zawadi Msalla, Zanzibar
The Revolutionary Government of Zanzibar has called upon the two public procurement regulatory bodies in the country to ensure appropriate training on the public procurement law is given to all accounting officers and to embrace cooperation that would engender correct decision-making towards value for money objectives in public procurement, TPJ has learnt.
This was the gist of the remarks from the Chief Permanent Secretary of the Revolutionary Government of Zanzibar, Eng. Zena Ahmed Said, when she met the boards of directors of the Public Procurement Regulatory Authority (PPRA) and the Zanzibar Public Procurement and Disposal Agency (ZPPDA) in her office at Ikulu Zanzibar, recently.
Eng. Zena said procurement in the public sector face various challenges which can only be addressed effectively through training and cooperation in experience sharing to curtail loss of government funds and to ensure value for money is attained in public procurement.
Noting that a bigger proportion of government budgets is spent on procurement, the chief permanent secretary said that fact was sufficient reason for the accounting officers to seek the most effective way of ensuring procurement regulations are followed to the letter, in order to bring about fairness and transparency, which are important pillars of public procurement.
"Many [of our] accounting officers have been failing in adhering to public procuring regulations so you need to take it upon yourselves to guard against the trend and to ensure they get appropriate training so that government monies do not get misspent," she said.
Furthermore, Eng. Zena said, "Such training should also be given to tender board members in order to facilitate their understanding of the procurement law and regulations and to help them understand their role in a procurement process – including scrutinizing tender documents," and advised a close working relationship between the sister bodies in order to engender sharing of knowledge and experiences.
"In fact now that [on the mainland] you have built a new eprocurement system it would be an opportune moment for ZPPDA to go over there and learn about it, in order to assess its merits in comparison with what is being used here," she said.
On her part, the PPRA Board Chairperson, Dr. Leonada Mwagike, said her Board was eager to share experiences with their Zanzibari counterparts, and that it was in fact the driving force behind their visit, and noted that the two sides have already drawn a memorandum of understanding which is expected to be signed within three months.
According to the Chairperson of ZPPDA, Dr. Sharifa Omar Salim, the cooperation of ZPPDA and PPRA came about in response to the wish expressed by President Samia Suluhu Hassan, who had said that it made sense for similar institutions on both Tanzania Mainland and Tanzania Zanzibar to share experiences rather than work in isolation.